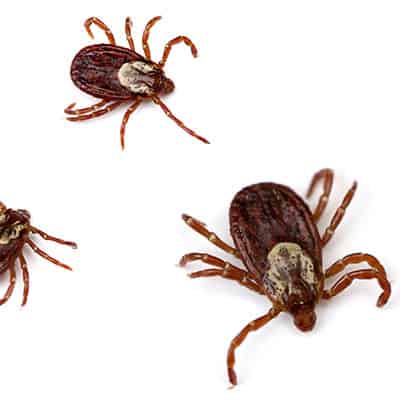 Ticks have four pairs of legs as adults and no antennae

Vary in color by species
Size: Adult ticks range in size from 1/8 inch to 5/8 inch in length. Ticks are parasitic insects that survive by taking blood from mammals, birds and reptiles. Ticks are pests that many pet owners are familiar with because they are the most common pests of domesticated dogs in the southern U.S. It is also common for ticks to attach and feed off of to humans. In addition to being uncomfortable and irritating, tick bites can carry a variety of diseases, including Lime Disease and must be treated correctly and monitored closely.
Ticks are usually reddish-brown in color
We can help!
Get a free estimate and find out how we can solve your pest problems.