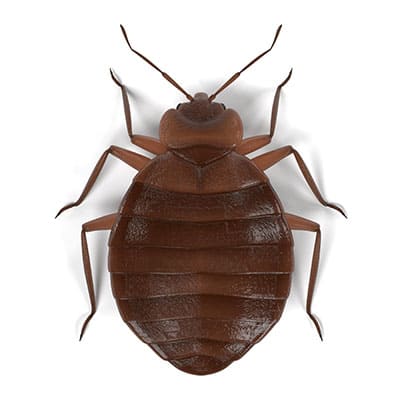 Bed bugs are reddish brown in color and are wingless.

Roughly oval in shape and become swollen after feeding on blood.
Bed bugs are (thin), and this means that they can hide in narrow cracks and crevices
They are fast runners.

Size: Approximately 3/16 inch long
We can help!
Get a free estimate and find out how we can solve your pest problems.