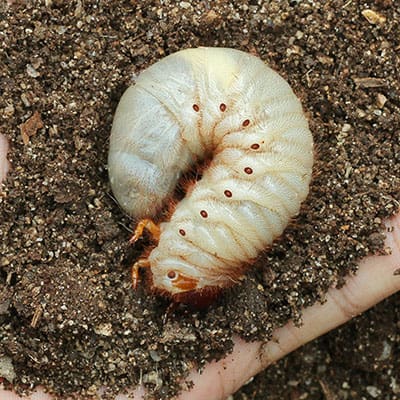 Grubs can severely damage a lawn by devouring its grass roots;

They are the "C" shaped larvae of beetles; Size: Range from 3/4 inch to almost 2 inches in length
They feed on the root system of turf during spring and fall months;
Grubs are the small pale white larvae of beetles that develop in the ground, attacking the roots of plants. Thriving mostly in the spring and fall, when adult beetles lay their eggs and the immature grubs are first born.
Grubs are the larvae of beetles, and are normally in the ground for a few weeks before they fully develop into a beetle at which point the grub will begin to go above ground. Grubs are typically found in the soil of a nutrient rich area with plant materials heavily stocked.
We can help!
Get a free estimate and find out how we can solve your pest problems.