For nearly two decades, Well's Termite & Pest Control, LLC has provided a wide variety of pest control services throughout Lee and Collier counties. With over 25 years' experience in the industry, founder Sean Driver offers professional, courteous, and timely services to residents and business owners of southwest Florida.
We've worked hard to earn our reputation and we know that the best way to control any pest problem is to do so quickly. We utilize environmentally friendly, effective, and safe methods for unwanted pest control for homeowners and commercial businesses and properties.
Using the latest in pest control techniques, equipment, and tools, our services keep your lawn, trees, and shrubs looking their best year-round. We're fully licensed by the state of Florida and are experts in Lawn and Ornamental Pest Control, Interior Pest Control, Termite Pest Control, and Rodent Control and Live Animal Trapping.
No job is too big or too small for us. We use equipment based on need - including tractors to spread fertilizers on larger properties. Whether it's a home or an agricultural property, we take care of the handling, storage, and disposal of pesticides so you don't have to. And we ensure their proper disposal.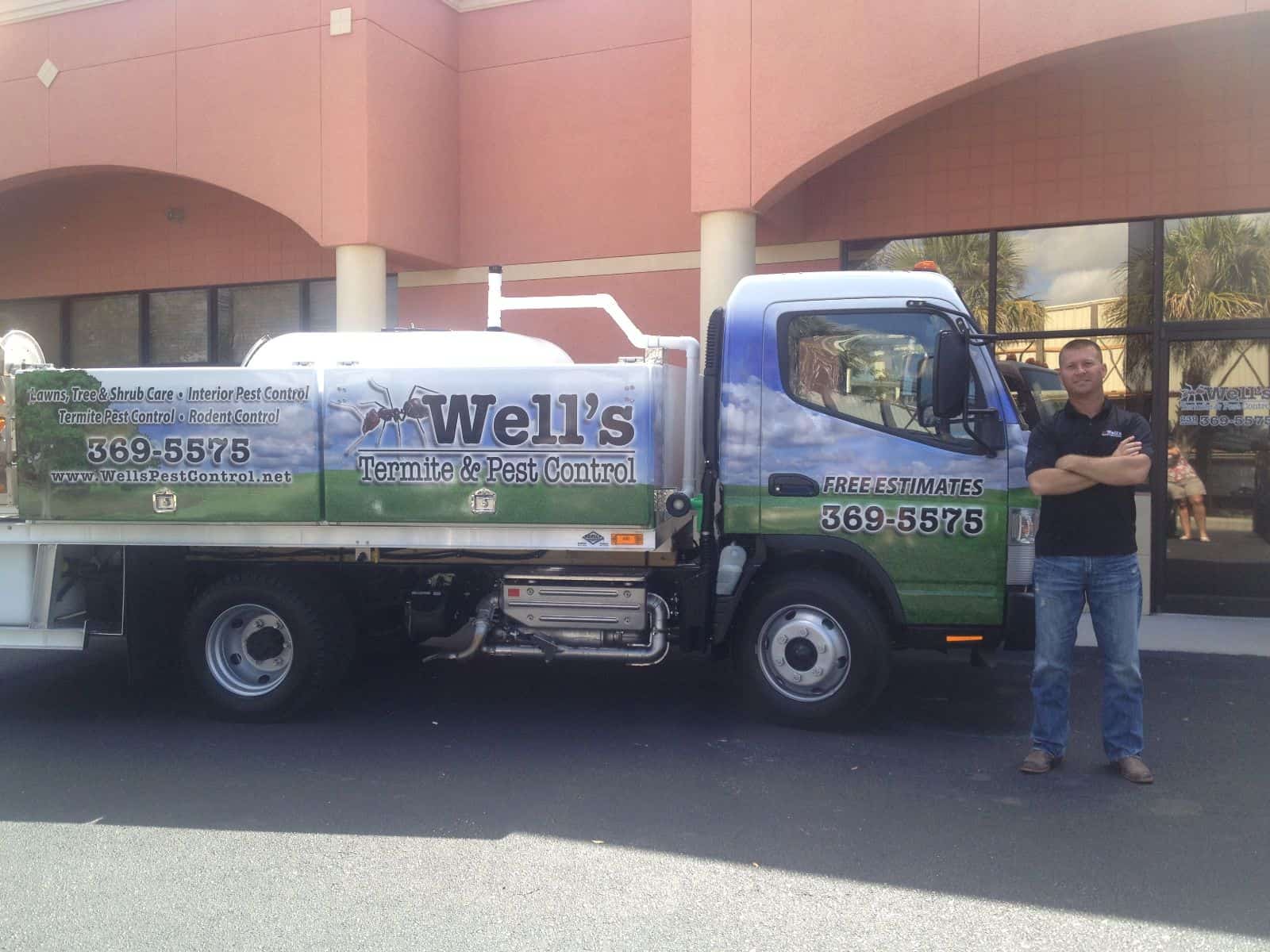 Our trained specialists undergo rigorous background checks so you have peace of mind when it comes to inviting us into your home or onto your property. That's because we stand behind our high-quality work and services. We strive to keep our customers happy and we're not satisfied until you are. We're committed to providing you - our clients - with the best of professional and friendly services. 
Our specialists will offer suggestions and tips to keep your lawn vibrant, your trees and shrubs healthy, and your home pest free. We'll come out as often as you need between scheduled maintenance visits to ensure your satisfaction.
For information about Well's Termite & Pest Control's services, call us today at 239-369-5575. No pressure, no hassles, no sales pitches. Tell us your concerns, and we'll do our best to take care of them for you.