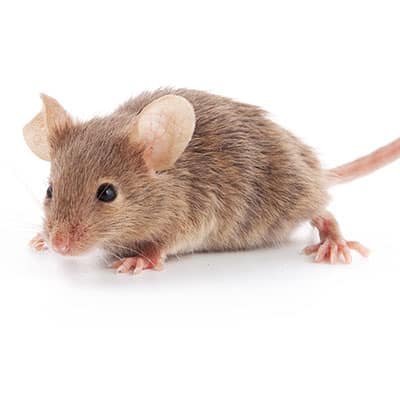 The house mouse has fur coloration that can range from light brown to black, and usually has a tan or white belly

Their tails are long, rough, and have little to no fur present
Wild mice can become a problem when they invade homes in order to seek out food and shelter. Mice are usually 3-4 inches long from the tip of their nose to the end of their tail and range in color from light grey to brown depending on species.
Excellent climbers and have a keen sense for hearing, touch, taste, and smell
We can help!
Get a free estimate and find out how we can solve your pest problems.