Our services
Whether you are a property manager, landscaper, or homeowner, Well's Termite & Pest Control is here to help. We can tailor our programs to meet your needs, budgets and expectations.
free estimates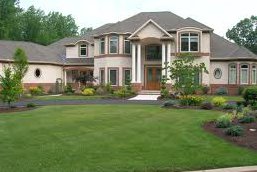 No two properties are the same. We don't believe in one price fits all, because we won't skimp on your service or products. We provide accurate, realistic, and reasonable estimates.
lawn care
Fertilizer, weed control, insect control and fungus control programs are available. We offer a wide variety of fertilizers, herbicides, insecticides and fungicides specifically for our tropical climate.
tree/palm/shrub care
Our palm and tropical shrub fertilizers will help maintain your tree and shrubs health and vigor. Our programs include fertilizing, insect controls (systemic and contact) and fungus controls as well as blooming fertilizers and micro-nutrients. Also ask us about palm tree root injections for those pesky Spiraling Whiteflies.
bed weed control
Unsightly weeds in your flower beds and driveways? Weeds often pop up in places where they have nothing to compete with, allowing them to "grow like a weed". Weeds generally germinate every 30 days, allowing them to become a real nuisance. Let us help keep these areas controlled for you.
flea & tick control
We treat our pets like our kids. Flea and tick eggs can hatch every 30 days.When fleas and ticks become a problem let Well's Termite & Pest Control send them packing by trying one of our monthly flea and tick programs. We offer inside and outside flea and tick treatments.
interior pest control
As many people realize, SW Florida may very well be the bug capitol of the world. These insects often invade our homes. Well's offers a variety of interior pest control programs including: once a year, monthly, bi-monthly and quarterly programs. We use the most advanced pesticides specific to the problem you are having. Let Well's Termite & Pest Control help keep the pest out of your home. Call today and ask about our "Inside/Out" program.
termite control
Termites cause billions of dollars in structural damage every year. Most of the time these eating machines go undetected. We offer termite preventative treatments, WDO inspections, in ground monitoring stations (Advance Termite Monitoring Stations) and spot treatments of these pest. Don't go unprotected, call us today for a free estimate.
rodent control
Rats and mice are sometimes a problem in and around our Florida homes. Rodents can chew through power cords, cable, etc... causing alot of damage as well as carrying a variety of diseases. Well's Termite & Pest Control offers a range of solutions from traps/glue boards to baiting stations.
Live animal trapping & removal
Raccoons and opossums are frequently found roaming around our homes and causing mayhem.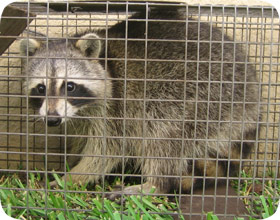 Well's can trap and remove these animals, releasing them back into the wild harmlessly, far away from your home. Call today for a free estimate.



Call today to see if Well's Termite & Pest Control is the right service provider for you! 239-369-5575